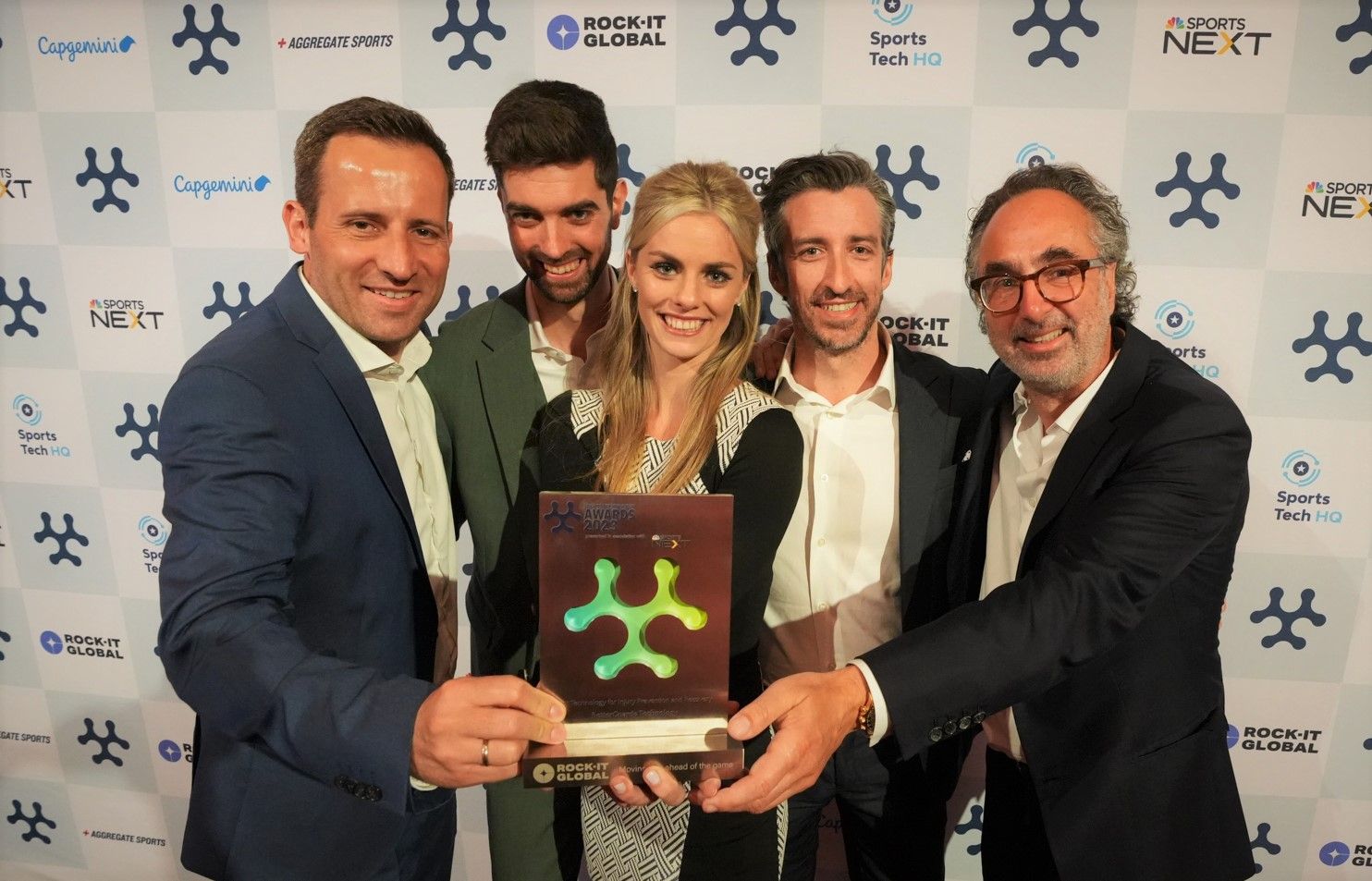 Betterguards Wins Sports Technology Award for Best Injury Prevention and Recovery Technology; Launches Ankle Brace Sales in the U.S. Market
Bringing game-changing innovation to U.S. athletes, backed by NBA stars Franz and Moe Wagner and industry experts
New York City, NY, June 1, 2023: Betterguards, a next-generation sports technology innovator, announced today it has won the Sports Technology Award for the Best Technology for Injury Prevention and Recovery as the company launches sales across the U.S. market. The award recognizes The BetterGuard ankle brace for its innovative injury prevention and recovery technology. The news was quickly followed by endorsement from NBA stars Franz and Moe Wagner of the Orlando Magic and the company's All-Star Partnership and keynote presentation with the NBATA following the combine in Chicago.
Key points:
The BetterGuard wins Sports Technology Award for Best Injury Prevention and Recovery Technology, recognizing the groundbreaking ankle brace for its innovative approach to preventing injuries with intelligent ankle stabilization and freedom of movement.
NBA stars, Franz and Moe Wagner endorse The BetterGuard, citing innovative design and intelligent protection features, calling it the best high-performance ankle brace for elite athletes.
Betterguards CEO, Tony Verutti, delivers the "All-Star" presentation to NBATA membership in sponsorship with the NBATA, providing an overview of the game-changing technology inside The BetterGuard ankle brace.
Betterguards begins shipping orders to U.S. athletes, marking a major milestone as the company extends the availability of its groundbreaking technology to U.S. market.
German-born and NBA stars, Franz and Moe Wagner of the Orlando Magic are among those already utilizing The BetterGuard in the U.S. According to Franz, "As professional athletes, we take special care of our bodies and we need a brace that not only provides protection, but also allows for freedom of movement. We've tried many ankle braces over the years, but nothing comes close to offering the full range of motion and intelligent protection of The BetterGuard."
Moe added, "The BetterGuard is an essential ingredient to maintain health and performance in the NBA, where nearly every player has missed time due to ankle injuries. Other ankle braces sometimes limit your agility and range of motion, making it difficult to move the same while getting the ankle protection we need. Unlike conventional braces, The BetterGuard offers unprecedented, 360-degree freedom of movement and protection precisely when I need it. I'm a big believer in not wanting the brace to feel bulky and The BetterGuard can provide that. The BetterGuard makes it easy to maintain athleticism and stay on the court with the added confidence of knowing I have reliable ankle protection."
How to purchase
U.S. athletes and consumers can purchase The BetterGuard now using the company's online store.
Read today's full release online here: https://www.globenewswire.com/news-release/2023/06/01/2680403/0/en/Betterguards-Wins-Sports-Technology-Award-for-Best-Injury-Prevention-and-Recovery-Technology-Launches-Ankle-Brace-Sales-in-the-U-S-Market.html