Betterguards newsroom
The next generation in injury prevention and performance innovation.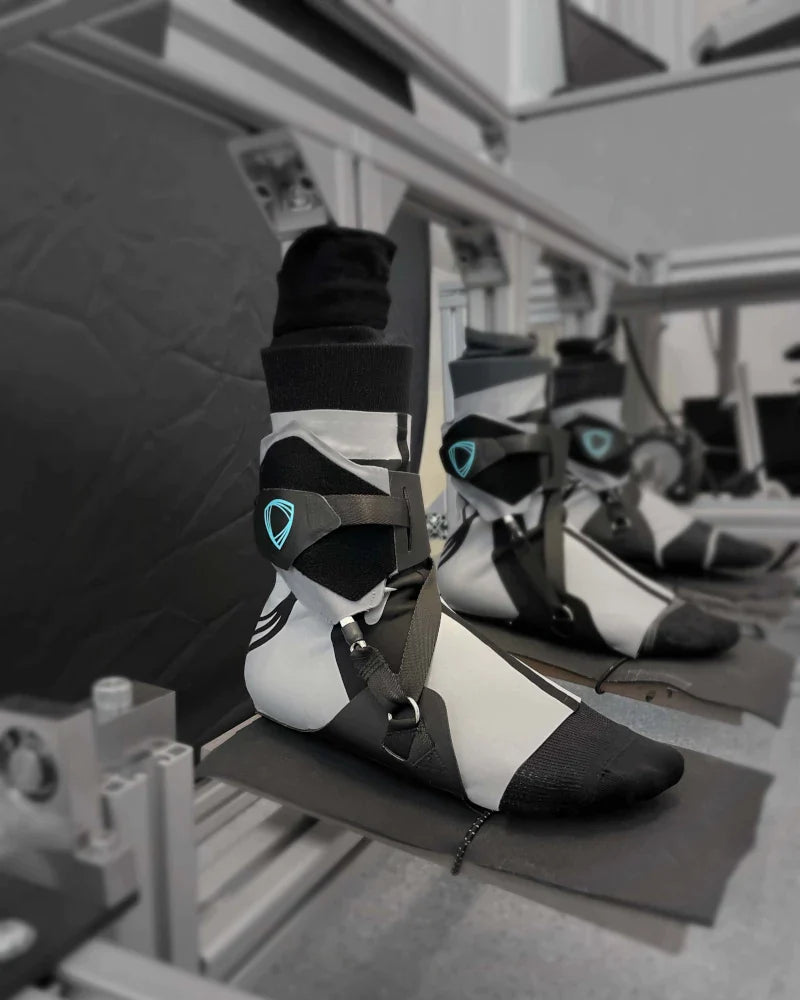 Breakthrough technology
The adaptive ankle protection system at the core of Betterguards delivers responsive ankle stabilization without restricting a full range of motion. This breakthrough ankle protection system protects athletes from sudden ankle twisting or rolling without sacrificing freedom of movement.
Betterguards tech
2022 NBA Launchpad Portfolio Company
Leading game-changing innovation
Third-party validation and scientific case studies
With a culture of innovation and accountability, the third-party examination and evaluation of our technology is and remains a key focus in ongoing and future product development. It is an important source of information for our innovative strength and our drive forward within the science of injury prevention.

Find out more about the studies we have conducted:
EFFECTIVENESS STUDY:
BETTERGUARDS actively limits the extent of inversion in the event of a twisted ankle
When landing, there is no negative impact on the knee joint
There is no restriction in freedom of movement with normal movements
Efficacy Study
PRODUCT COMPARISON STUDY:
Greater freedom of movement than permanently stabilizing bandages and orthoses
Higher user acceptance of the BG PROTECTION system compared to comparable products
Equivalent protective effect against twisting as stiff orthoses
PRODUCT COMPARISON STUDY
Press & media inquiries
Connect with us to learn more about our technology, our products, and why people are at the heart of everything we do.
Contact